About Us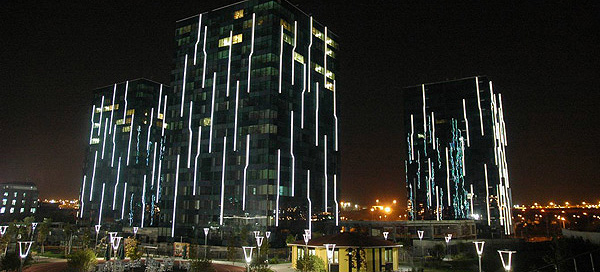 We are a construction and manufacturing company operating on the market since 2004. Our main business is the production and installation of modern and durable gabion products (gabion baskets, gabion mattresses, gabion sacks, gabion walls), making gabion wall designs for engineering projects such as revetments, weirs, groins, channel lining, retaining walls, bridge abutments, culvert protection, marinas, landscaping, boat ramp, seawalls, erosion control, river training, soil protection, wingwalls, flood control, counterforts, dykes, siltation, and designing manufacturing and installing rockfall protection systems for rockfalls debris flows, road/structure protection, fencing panels systems, in addition to gates and wickets. Our products are quick and easy to assemble, are very durable and have excellent corrosion protection.
Additionally, the affordable price and high aesthetic values causes the increasing popularity of this type of products.
We don't only deal with production. At the request of our customers we effectively and objectively advise in matters related to products and we quickly and professionally install our products.
Our Mission
  To provide the best value products, construction and consultancy services, through satisfied customer centric approach.


Our Vision
  To become a leading provider of gabions and rockfall protection netting in the world.


Quality Policy
Our company is among the leading companies of the world manufacturing gabions and related steel products, reflecting the improvements in our service policy by following developing technologies in order to cover all types of manufacturing demand in the sector and to maximize customer satisfaction while performing activities and services in Turkey and abroad.

Our understanding of quality is ;
+ To provide continuous and sustainable improvement in manufacturing and services
+ To satisfy our customers with post manufacturing services and environmental aspects, to provide customer-oriented services and to improve the reliability to our services.
+ To run continuous improvement of quality, productivity and cost of reduction of our products/ services with the participation of all our employees.
+ To provide on time delivery of our products and services
+ To adapt the developing technology
+ To improve the level of knowledge and benefit of the employees
+ To provide continuous application of quality management system as the management and to come up forward in the sector.